We Love to Transform Your Home
Fresh Look Painting is a full service company based in Barrie, Ontario. Offering our services to Homes and Offices in Central Ontario, Innisfil, Angus and surrounding areas (Alliston, Muskoka's, Orillia, Collingwood, Wasaga Beach).
We provide complimentary, no obligation quotes for our clients, and a guarantee that the finished product is something that we can both be proud of. Our friendly, happy staff will regard your home and belongings with utmost respect and strive to create minimum disruption to your family and/or co-workers.
Our experienced team can work together to put a quality finish on an entire house in a surprisingly short time.
We have experts on our team who have the experience and product knowledge to hang and remove wallpaper, paint kitchen cabinets, apply faux finishes, stain or paint stair railings and more. Call us for advice.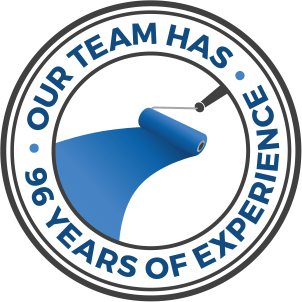 I recently hired Fresh Look Painting Services to paint an entire home for a client of mine and I couldn't believe the transformation. The speed and professionalism of Bev and her Fresh Look Panting team is among the best I have ever encountered. They are very experienced, reliable and did a fantastic job. I highly recommended them and will definitely use their services again in the future!
I just wanted to email you to thank you and your team for the cabinetry paint job. It looks fantastic!! No drips or paint brush marks, just a beautiful, clean finish on cabinetry that I am sure was not easy to paint. You would never know the cabinets were so dark before. Looking forward to having the rest of our house painted.
Bev and her team did such an amazing job painting my house! They worked within my time constraints and were extremely professional. I know I can be a tough customer to please but I am 100% satisfied. They made the process easy, stress free and most importantly, their work is flawless. I'd recommend them to anyone.
Who do you know that you can invite into your home for the 1st time and feel totally comfortable with? I do, Bev Morgan, the amazing owner of Fresh Look Painting Services. Bev thoroughly, professionally, but totally non-judgementally looked at the areas in our home the we needed painted, and with her expert keen eye, we knew our search for the ideal decorator was over. Our home needed B.L.C -...
Bev and her team are outstanding!! On time, on budget and great to work with! Our home needed an update and they did a fabulous job. The kitchen cabinets are incredible! I highly recommend The Fresh Look Team!!!
Excellent job! Bev and her team were quick, efficient and amazingly good painters. In two days our home was transformed from old dated earth tones to a nice bright and cheery neutral shade that makes the house look clean and fresh. If you need painting done this is the company to be dealing with. We are so pleased. Thank you. The Maurice's.
Bev and her team did a great job painting our entire house on a tight short timeline. She was a pleasure to work with and had many great recommendations. She did an excellent job making our new house a home.
An amazing job that was done in great time. We couldn't be happier with the professionalism and service of this company.
Bev did an amazing job transforming my home! I am making my way through the whole house and Bev will be doing it all! Suzanne
Thank you Bev! We could not be happier with the job Bev and her team did at our home. Bev offered great advice, a fair price and an honest assessment of when work could be completed. Bev and her team were prompt, efficient and professional. The work was done perfectly, and her team left our home sparkling clean. We have no doubt on who to call for further painting jobs.

CLEAN, FRIENDLY, RELIABLE & PERSONALIZED PAINTING SERVICES
At Fresh Look Painting Services we:
Provide professional friendly, personalized on site quotes.
If desired we provide a complimentary professional in home colour consultation.
We begin by sanding all surfaces looking for imperfections.
Repair all holes, dents and cracks.
Apply primer where required.
Apply 2 coats of top quality paint on trim and doors.
Apply 2-3 coats of top quality paint on walls.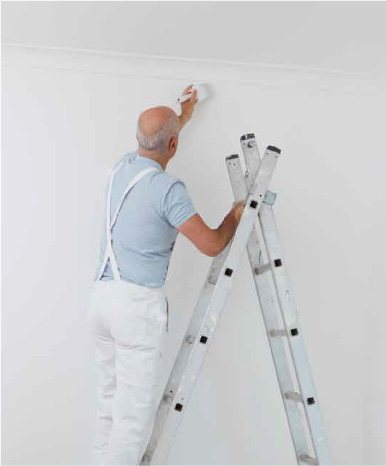 FOR MORE REVIEWS & PROJECTS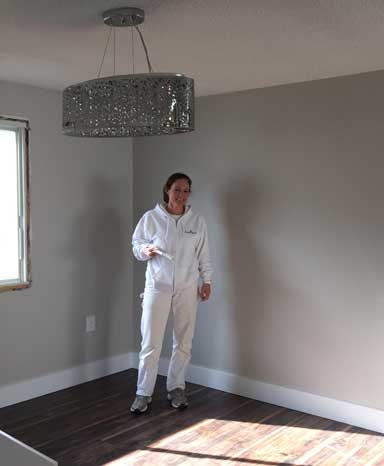 QUICK REJUVENATION TO PREPARE FOR LISTING YOUR HOME
Dramatically Increase The Value Of Your Property With A Fresh Clean Affordable Update
Often potential buyers will form an impression of whether they will buy your home within minutes of seeing your property and if your home needs some tlc this can make or break the sale. We can freshen up your property affordability and very quickly.
LET US HELP YOU MAKE YOUR NEW "HOUSE" FEEL LIKE "HOME"
Dramatically Increase The Value Of Your Property With A Fresh Clean Affordable Update
When the colours don't match your furnishings and the walls need repairs it can feel like you're living in someone else's place. We can help.
Start with a colour consultation to choose the perfect shade and under tones for your furnishings. Then our experienced team will fix imperfections in the walls and paint throughout in just a few days.
Nothing makes your house feel like home more than a fresh new paint job!!
LOVE YOUR HOUSE BUT IT'S SHOWING IT'S AGE?
We can help you feel like your house is new again with the perfect colours Nothing looks cleaner than a fresh paint job.
OUT OF TOWN TRANSFORMATIONS:
Your vacation is the perfect time to rejuvenate your spirit and space. Let Fresh Look Painting's trusted staff give your home the update it needs while you relax elsewhere.
COMMERCIAL PAINTING SERVICES:
The same friendly, clean, reliable services available during off hours evenings and weekends. This allows for minimal disruption to your office and staff. We love make your office feel like home to you, your staff and your clients